No results were found for the filter!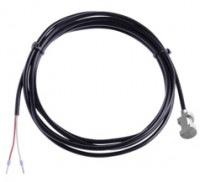 Pt100 pipe probe, PVC2m, aluminum prism 15*30mm
Pt100 pipe probe for measuring temperatures on pipes in the range between -50°C and +104°C, The probe ist attaches with a strap, included in devlivery.
€ 11.00


€ 7.70


excl. VAT
€ 13.09


€ 9.16


incl. 19% VAT
HW group: HWg-Ares 14 TSet
HWg-Ares 14 has been discontinued. The device is replaced by HWg-Ares 12 . GSM / GPRS monitoring for up to 14 1-Wire sensors. HWg-Ares 14 is a GSM based remote monitoring system. This HW group device collects and stores the data of 14...
€ 425.00


€ 255.00


excl. VAT
€ 505.75


€ 303.45


incl. 19% VAT